Increase the power of Prosperna with apps and complementary service providers.
Increase sales and improve operations by enabling your online store to handle B2C and
B2B transactions.
Improve monthly sales by encouraging customers to purchase your products and services on a recurring subscription basis.
Improve warehouse and store operations by enabling your staff to receive real-time order notifications for order fulfillment.
Encourage trust by allowing consumers to rate their experience with different merchants in your multi-vendor marketplace site.
Suggested Merchant Advertising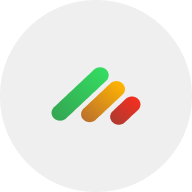 Generate more sales in your multi-vendor marketplace site by selling premium ad space on your marketplace to merchants.
Enable customers to verify their orders first before their final payment and order confirmation.
Managing your business made easy. Connect your business in the digital space and your offline channels.
Banking made easy and hassle free! No set-up fees, no maintaining balance, and no annoying requirements.
Offer safe and secured payment options, and start receiving payments anytime, anywhere.
Enjoy holistic fulfillment services and offer COD to help optimize your business.
Choose the right insurance to meet your needs and enjoy a hassle-free way of buying and claiming it online.
Be on top of your customer's mind with fast and reliable nationwide shipping at affordable rates
Earn your customers' trust with fast and same-day door-to door deliver in Metro Manila, Pampanga,
and Cebu.
Your complete user-friendly mobile POS, inventory and analytics solution.
Manage your F&B front- and back-of-the-house operations efficiently to optimize your profit potential.
Find the perfect domain name to promote your brand online.
Your one-stop shop for all the infrastructure you need to run your online business.
Create a FREE forever account instantly and start selling online.